Seeing as how I've been captain-vector-pants lately, I thought I'd offer my readers a chance to choose the subject of my next vector illustration.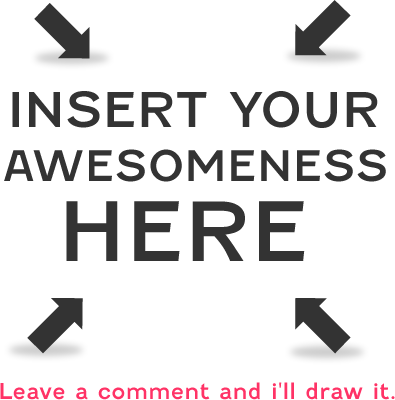 Last week I drew an adorable pig monster, and before that a couple of my favorite foods. I'm leaving for SXSW tomorrow and won't have much time to work on anything 0at.org related, so I figured I'd write an open-ended blog entry and let people comment with ideas for my next creation. It's sort of like Joe Mathelete, who draws what his readers email him on an index card (which can be really damn funny, check out his website if you get a chance).
It can be anything, just try to keep it simple. Don't ask me to draw the battle of Helm's deep or something like that. I'm partial to people, animals, foods, and simple subjects - but I'm open to anything. I'll even draw you if you provide a link to a decent photo. I'm going to try and pick a few comments to draw, but realistically I'll probably only have time to do one or two of them. I'm basing my choices on how creative it is and how interesting it might be to illustrate.
Leave a valid email address in your comment below (don't worry, email addresses are kept private, no one can see them but me), and I'll make sure to email you if I choose your idea. I'll try my best to pick and create the illustration next week.